Yellow Jet
Regular price
Sale price
$180.00
Unit price
per
Sale
Sold out
 TRAINING DESCRIPTION
The training is approximately 30 minutes. The client will be instructed with the basic principles to operate a Jet Ski safely.
Training Sections
Water Safety Standards.
Operation of the controls to operate the Jet Ski.
Practical navigation instruction.
Board a jet ski.
Acceleration, turning, braking, reverse and docking.
How to carry a passenger.
How to avoid incidents and accidents.
Note: All this training will be in the water, so we recommend you dress appropriately for the water (swimsuit, water shoes, sunscreen)
GUIDED TOUR DESCRIPTION
Once the client has satisfactorily completed the training at the instructor's discretion, he or she will take a guided tour around Bluffers beach for half an hour. The guided tour is an important part of the training for both parties, the client will be able to put into practice the instructions of the trainee and feel confident with the Jet Ski he is operating, the trainer will be able to determine what points the client needs to reinforce and what possible mistakes you are making so that you can correct them and have a safe and pleasant experience in the water.
1 HOUR JET SKI RIDE
Once the guided tour has finished, the instructor will let the client know and he will be able to enjoy an hour of jet skiing on Lake Ontario in the surroundings areas of Bluffers Beach.
Share
View full details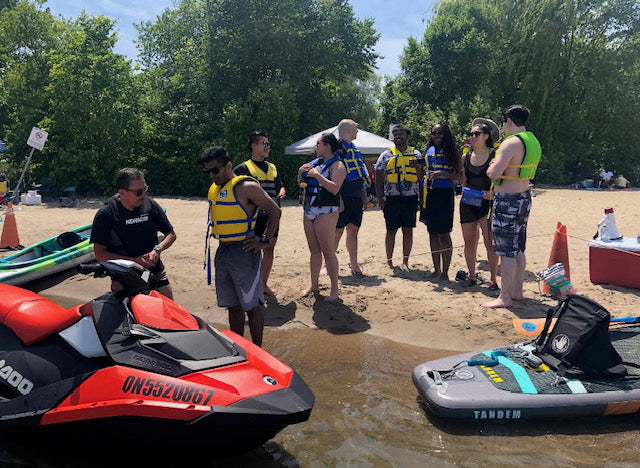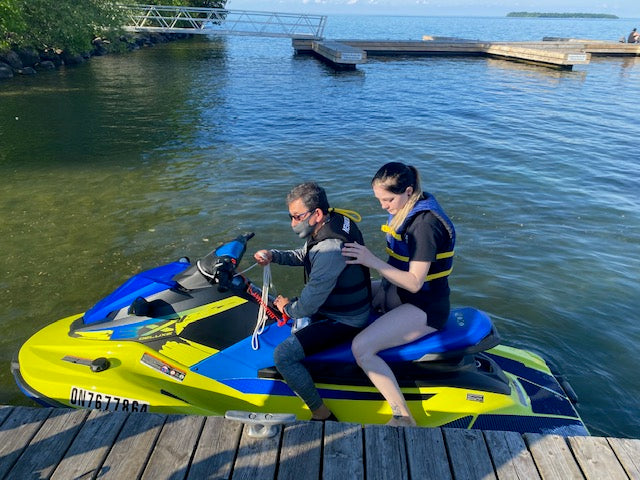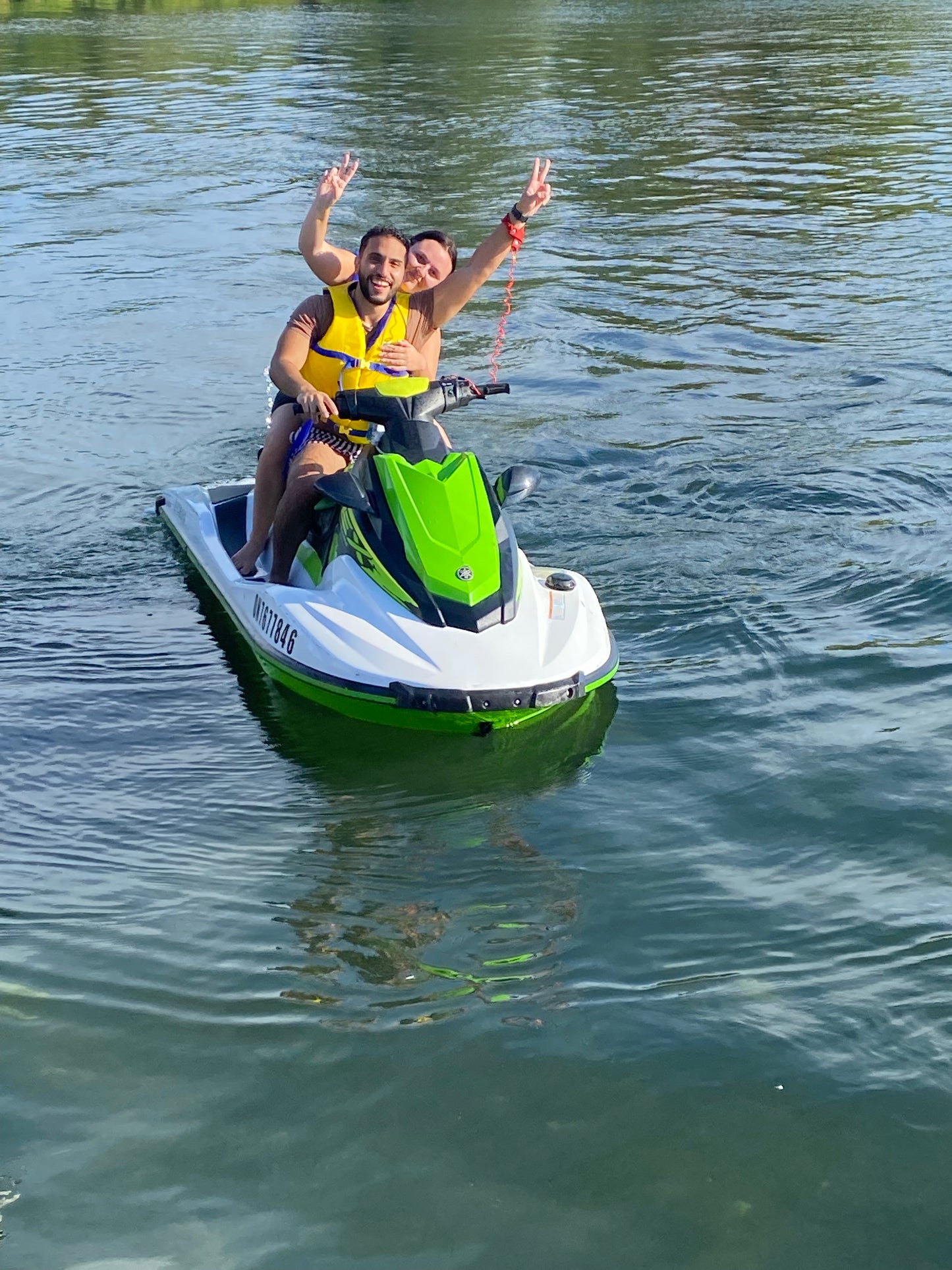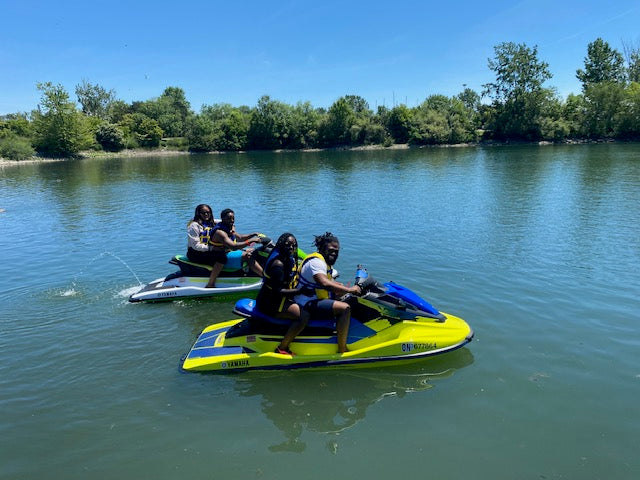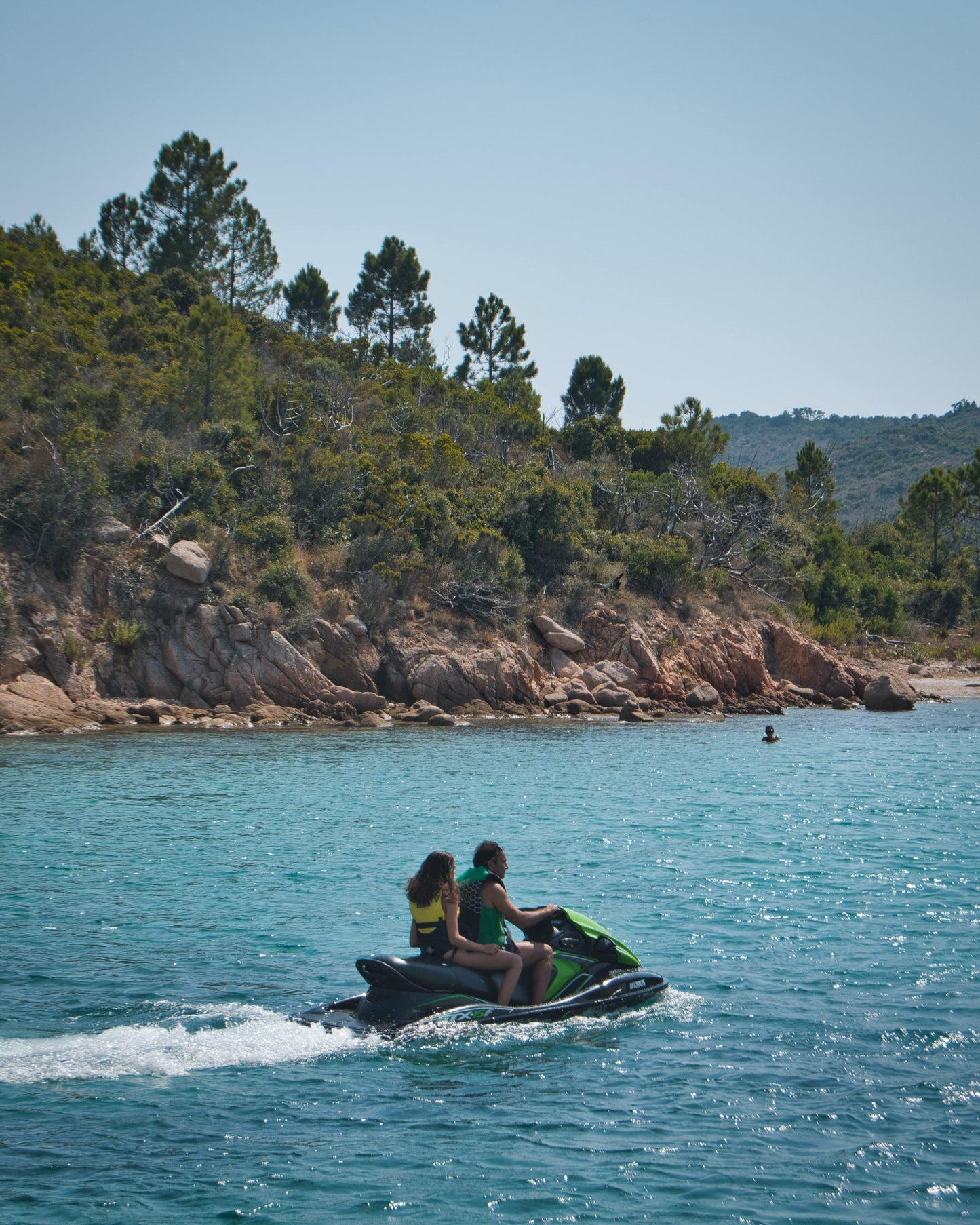 Steps to Take After Booking Your ATV Adventure
Upon Arrival

Don't consume alcohol or smoke marijuana before or during your ride.

- Make sure the helmet fits your head correctly.

- Pay attention to the ATV instructions given by our staff

- Have your credit card present to process the security deposit, the iPhone or android tap does not work on the pin pad for pre-authorization.

- Share your live location via what app for the duration of your ride, this helps us in case of an emergency for a prompt rescue.
During Your Adventure

- If you are taking your ride in a group or joining a group, make sure to keep a distance between ATV of at least 50 ft (15 meters) to avoid a collision which can result in high repair costs.

- Maintain a safe speed for yourself and other rider, a safe speed into the trails is between 20 and 50 km/h. On the road when the speed limit is 50 Km/h for ATV drivers will be 20 Km/h and when the speed limit is over 50Km/h for ATV's the max. speed will be 50 Km/h, excess speed limit is illegal.

- Avoid aggressive turns and acceleration especially if you are carrying a passenger, this can result in serious bodily injury.

- Always respect the rules and warning and speed signs on the trails and roads.